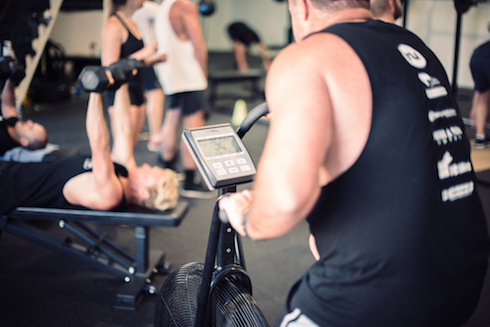 I had been relatively inactive for close to 20 years after suffering back to back serious knee injuries (ACL and broken tibia plateau, one each knee) I was not interested in joining a mainstream gym and most of my own attempts to "get healthy" didn't last too long. 
Then about 10 months ago I noticed a mate of mine looking fit, healthy and happy and he tipped me into LP. And the rest is history. After just one session I was sold. Dean and his trainers create the exact environment I needed, tough but fun, with a similar comaraderie to team sports. They are both knowledgeable and approachable and most importantly honest letting you know exactly how you are tracking and reasons why you are or are not achieving your goals. 
Now I am looking half as good as my mate fit, healthy and happy and hopefully setting a good example for my kids. Keep up the great work Team LP.
I have been training with Matt and Lean Performance's Surfers Strength program for the best part of the year now. 
Throughout the year I have found the program to be the ideal blend of strength, endurance, flexibility and mobility. Not only has the program enhanced my overall strength and fitness, but it has also assisted with mobility and injury prevention. This has corresponded to a noticeable improvement in the performance and enjoyment levels of my surfing, and has also enhanced other aspects of my active lifestyle.
I have always found Dean, Matt and the team at Lean Performance to be extremely professional, knowledgeable, and their approach to training creates a positive and motivating training environment.
I would highly recommend anyone who is interested in achieving their fitness goals to get in contact with the team at Lean Performance.
Fitness and Strength Conditioning
Kearah has been working with my 3 daughters to get them ready for the 2018 Irish Dancing season and their fitness and strength levels are improving leaps and bounds. Kearah has a fantastic approach to training by blending hard work and effort into fun and variety but making you accountable for every rep. 
The girls absolutely love training at LP and they look forward to every session. It is satisfying to watch their skills and strength develop which will help them both on the stage and in life in general. 
Thanks to the team at LP.